---
We have been working on cost reduction by undertaking the recent soaring price of raw materials and shortage of semiconductors, but it is difficult to maintain stable supply and quality at the current price in 2022. We will ask you to revise the price from the monthly order.
Please see here for details.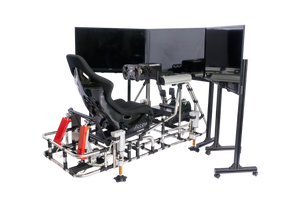 フルセット販売
Equipment selected by our company is set for those who are new to the simulator and those who are unsure of how to set it up. We will check the operation, set up the software, and do all the preparations before you use it.
Click here for details
Racing simulator
Our simulator is being developed with the aim of reproducing the behavior near the limits of racing cars. It is not a general one that tries to reproduce G by tilting the housing etc. to the corner, but it is configured to approach the feeling that the driver feels while driving in the actual vehicle.
see in detail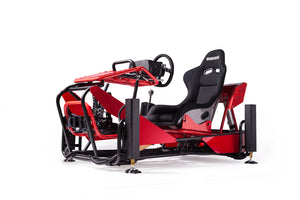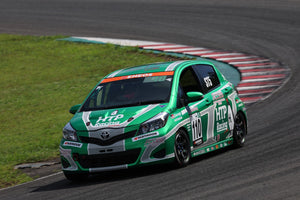 Generally, the development is based on the advice of a professional driver. However, developers who have no driving experience or are inexperienced cannot understand the behavior that the driver feels. At our company, we are working so that developers can participate in various races and feed back the information obtained there to the product. Access racing simulator is a product that allows you to drive while feeling the behavior of a racing vehicle in the limit range as if it were a real vehicle.


View development history
---
Subscription feature
On Sale from $5,135.00
Regular price
$6,333.00
Sale