---
We have been working on cost reduction by undertaking the recent soaring price of raw materials and shortage of semiconductors, but it is difficult to maintain stable supply and quality at the current price in 2022. We will ask you to revise the price from the monthly order.
Please see here for details.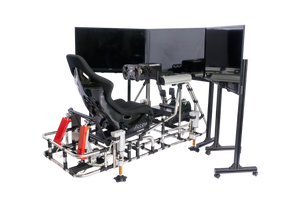 full set sale
Equipment selected by our company is set for those who are new to the simulator and those who are unsure of how to set it up. We will check the operation, set up the software, and do all the preparations before you use it.
Click here for details
Racing simulator
When driving a real car, the driver perceives a vast amount of information with the eyes, ears, and body.
With a simulator, you have to use only visual information, so it takes a considerable amount of time to get used to it. One item that can compensate for this is a steering controller with force feedback. However, it is necessary to set the feedback intensity to a high level so that the information can be sensed by the strength of the steering wheel, vibration, etc., and it also takes a considerable amount of time to be able to grasp everything from the steering wheel.
Modern vehicles are equipped with power steering, which provides less and lighter information from the steering wheel.
If you rely too much on the steering wheel, you will not be able to absorb the difference in feeling from the real car and will not be able to practice well.
Our simulators have been developed to focus mainly on yaw (cornering) and slide, so that the information from the vehicle can be conveyed in a manner similar to actual driving, making it easier to perceive the information and reducing the time it takes to get used to it.
You can drive normally even if you turn off the feedback of the hand controller, so we think it will be the best item for practicing on the actual vehicle.
see in detail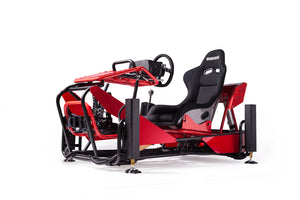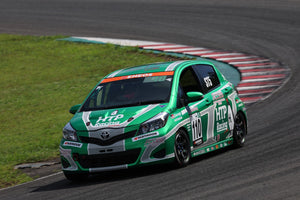 Generally, the development is based on the advice of a professional driver. However, developers who have no driving experience or are inexperienced cannot understand the behavior that the driver feels. At our company, we are working so that developers can participate in various races and feed back the information obtained there to the product. Access racing simulator is a product that allows you to drive while feeling the behavior of a racing vehicle in the limit range as if it were a real vehicle.


View development history
---
Subscription feature